Writer's Grove
Giant Book Fiesta!
August 23, 2017
Haven't thrown a party for a few books now, but I thought it would be fun to do it again. I'm talkin' about TACOS and BOOKS here. Or fajitas, in this case, which you can turn into many tacos.
For books 4-6 of IDC I had shindigs where folks could get a signed book without standing in line to see me. Instead, they'd enjoy some spiffy food and drinks and I would come around to see them!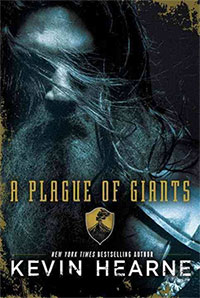 Thought we should do that for A Plague of Giants, so let's roll! We're having a special pre-release event on Sunday, Oct. 15, at Casa Machado in San Diego, called the GIANT BOOK FIESTA! And by we I mean me and Turbo Rad, Award-Winning Author Fran Wilde. Both of us will be there and we'll come visit with you and sign all the things. And you will get to chill with your homies plus lots of other folks who like to read fantasy novels. In San Diego! With fajitas! And maybe some margaritas!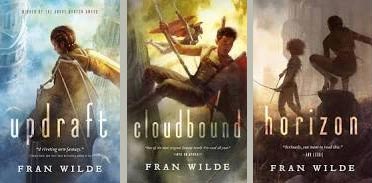 Tickets are limited to 100 and include your dinner, a signed & dated copy of A Plague of Giants, a signed copy of one of Fran's books from her Bone Universe, and some extra goodies we're throwing in. If you're unfamiliar with Fran's work, her first book, Updraft, is beautifully written story for all ages that won the Andre Norton and Compton Crook Awards, and was nominated for a Nebula as well. People dwell in cities of living bone and fly around these towers and there are SKYMOUTHS OMG that just open up and eat folks midair! I loved it so much and think you will too. If you've already inhaled that with your eyeballs, you can snag either Cloudbound or the new one, Horizon!
Want a signed book from either/both of us but can't make it to San Diego? You can preorder from Mysterious Galaxy, Fran and I will sign them on Oct. 15, and then they'll be shipped to you wherever you are in the galaxy! Important to do that soon, though, so Mysterious Galaxy has time to order enough copies from the publisher. So here you go, links below to the Giant Book Fiesta with books and food included, plus links to snag individual books:
Tickets to the GIANT BOOK FIESTA
Preorder a signed copy of A PLAGUE OF GIANTS by Kevin Hearne
Preorder a signed copy of HORIZON by Fran Wilde
(Important note: You can ALSO get signed copies of A Plague of Giants from any indie store I'm visiting on tour below by giving them a call—links are provided—and Barnes and Noble and Books-a-Million will also be selling signed copies. And if you want signed copies from Fran, or Chuck Wendig, or Delilah S. Dawson, please note the stores they'll be visiting with me below, click on the link, give those stores a call, and they'll hook you up!)
You are of COURSE welcome to bring any of my Iron Druid Books with you to the Fiesta—I'll happily sign them all, and the same goes for Fran and any of her books. Mysterious Galaxy will also have extra copies there on-site if you want to buy some bonus ones. I hope you'll enjoy A Plague of Giants—I'm so excited about this world! Many thanks for giving it a try and I'm looking forward to seeing you in San Diego, or else on my tour:
Oct. 17 in San Francisco at Borderlands, 7 pm*
Oct. 18 in Portland/Beaverton at Powell's Books, 7 pm*
Oct. 19 in Seattle at University Temple UMC, books on-site from University Bookstore, 7 pm*
Oct. 20 in Phoenix/Scottsdale at The Poisoned Pen, 7 pm
Oct. 21 in Houston at Murder By The Book, 4:30 pm
Oct. 22 in Tampa at Inkwood Books, 4 pm**
*with Chuck Wendig and Fran Wilde
**with Delilah S. Dawson