Writer's Grove
Granuaile's tattoos
July 9, 2013
The world needs Granuaile cosplayers too. :)
I've had Phil Balsman, the illustrator who did the tattoos for Atticus, whip up the shape-shifting forms for Granuaile. Now you can use these to cosplay Granuaile or get 'em done for reals or whatever. You can mix-and-match with Atticus's animals or you can use these as inspiration and have an artist do a set of animals that speak to you. If you'd like to hire Phil, he's at Ballsy Art and you can contact him using the info on that link.
The rest of the tattoos—the plane-shifting band and the healing triskele on the back of the palm—are of course in the previous post featuring Atticus, complete with a schematic of how they're laid out.
So here's a jpeg of the tattoos, and below that you'll find a PDF to download that you can print out using that temporary tattoo paper.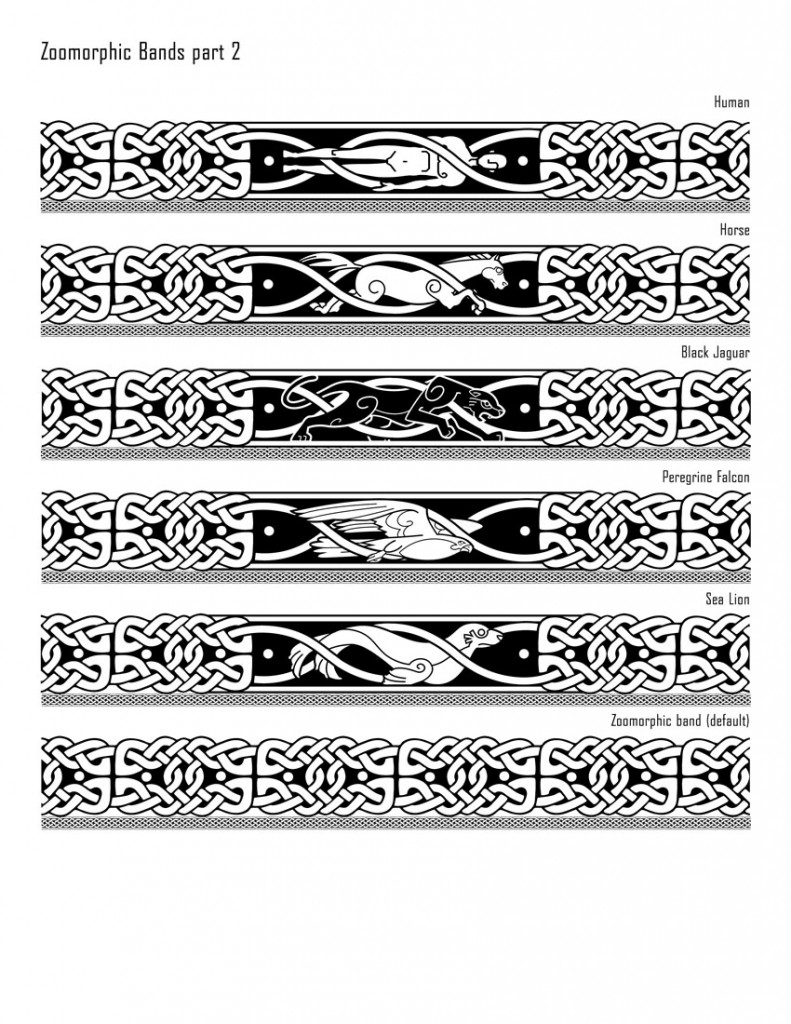 Isn't this spiffy? Here's the PDF.
I've had a few requests to do the full body but I probably won't be doing that. Professional illustrators don't work for free (nor should they!) and there is little need to do the whole thing when for cosplay purposes (and most real tattoo purposes) the arm is all you need. If you're determined to see it all, then please hire Phil to do the rest. :) He'd be happy to do it and he has my instructions on what they look like.
Have fun, you guys! If you cosplay Atticus or Granuaile, please send me pictures! I'll post 'em! I probably need to get a drawing of Granuaile's weapon, Scáthmhaide, made up, but in basic terms it's a quarterstaff with Celtic knotwork on it, which you can approximate (or not) as you wish. Granuaile would also have throwing knives if she's going to lay down the hurt on someone, but I imagine those wouldn't be a good idea to bring to a Comic Con. I think Granuaile's iconic look will eventually be what she's wearing in chapter 2 of the next book, SHATTERED, and omg I cannot wait to see someone do that, but for now dress her up as you wish, keeping in mind she's usually wearing jeans (any color is fine) and a kinda tight but otherwise modest girls-cut T-shirt (she never does low-cut stuff).
Druids would make a great costume idea for Samhain (Halloween), don't you think? :)