Welcome
to the website of
Kevin Hearne
Author of The Iron Druid Chronicles
You can navigate around the site using the spiffy links on the left. Writer's Grove is the name of my blog if you're looking for that.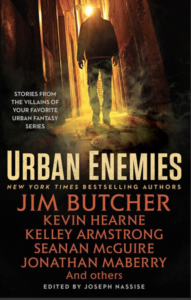 Coming in 2017
BESIEGED on July 11. Nine Iron Druid stories from Atticus, Owen, Granuaile, and Perun. You can preorder on Amazon, B&N, and iTunes.
URBAN ENEMIES on August 1. Anthology of urban fantasy all-stars featuring stories told by the villains! Mine is from Loki's point of view. You can preorder on Amazon, B&N, and iTunes.
A PLAGUE OF GIANTS on October 3. All-new epic fantasy from yours truly!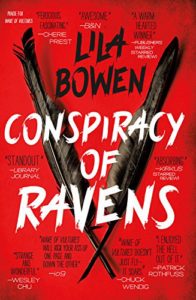 What I'm Reading
I read several books at a time. Here's my current list:
Conspiracy of Ravens by Lila Bowen
Like a River Glorious by Rae Carson
The Geek Feminist Revolution by Kameron Hurley
Necrotech by Kace Alexander
Ghost Talkers by Mary Robinette Kowal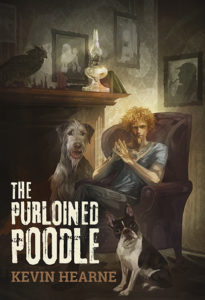 The Purloined Poodle
Oberon has a new adventure with his sidekick, Atticus. That's right—Oberon is the narrator in this novella, out now, available in hardcover, ebook, and audio narrated by Luke Daniels! You can grab ebook and audio versions here:
Ebook from Nook
Ebook from iTunes
Ebook from Amazon
Audio from Audible (narrated by Luke Daniels)
If you'd like a signed hardcover copy, you can call The Poisoned Pen in Scottsdale, AZ and they'll ship it to you anywhere! They are now the only place to get them—they're sold out everywhere else! The Poisoned Pen: (480) 947-2974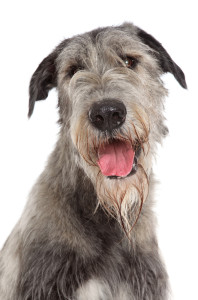 Here be sausage!
It's in Kevin's newsletter!
Or should I say Oberon's newsletter? It's called "Oberon's Shenanigans" after all. He'll write a "Meat of the Month" column that might drift off topic rather often. And since Facebook and Twitter and other social media are unreliable ways to reach readers who actually wanna know stuff like release dates and appearances and so on, the best way to make sure you hear about all the goodies is to subscribe and have it arrive in your inbox monthly. I let you know what I'm reading every month too. C'mon. You know you wanna sign up. And you know what? You deserve a snack.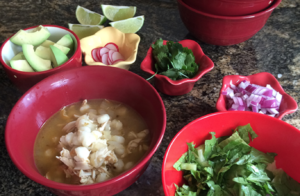 Holy Posole
Many, many peeps have asked me to repost a recipe that disappeared from the Internet for a while: The Holy Posole recipe that I made for the Holy Taco Church. So here's the link for y'all, and I hope you enjoy!
"Hearne, a self-professed comic-book nerd, has turned his love of awesome dudes whacking mightily at evil villains into a superb urban fantasy debut."
"This is the best urban/paranormal fantasy I have read in years. Fast paced, funny, clever, and suitably mythic, this is urban fantasy for those worn-out of werewolves and vampires. . . . Highly recommended."
More Reviews