Welcome
to the website of
Kevin Hearne
Author of The Iron Druid Chronicles
You can navigate around the site using the spiffy links on the left. Writer's Grove is the name of my blog if you're looking for that.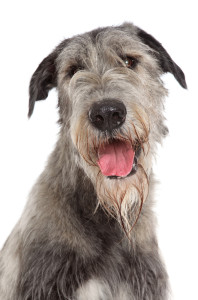 Here be sausage!
It's in Kevin's newsletter!
Or should I say Oberon's newsletter? It's called "Oberon's Shenanigans" after all. He'll write a "Meat of the Month" column that might drift off topic rather often. And since Facebook and Twitter and other social media are unreliable ways to reach readers who actually wanna know stuff like release dates and appearances and so on, the best way to make sure you hear about all the goodies is to subscribe and have it arrive in your inbox monthly. I let you know what I'm reading every month too. If you'd like a peek at what to expect, here's what they're like. C'mon. You know you wanna sign up.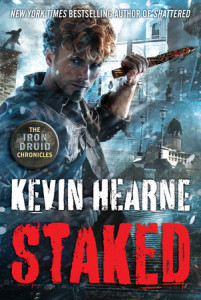 Treat Shop Deal
Two hardcovers + Audiobook = $35
Use the coupon code WOOHOO when  you buy signed hardcovers of STAKED and SHATTERED in Oberon's Treat Shop and get $18 off the cover price, plus a free audiobook download code for "Two Tales of the Iron Druid Chronicles," narrated by Luke Daniels! That's $60 o' stuff for $35! WOOHOO!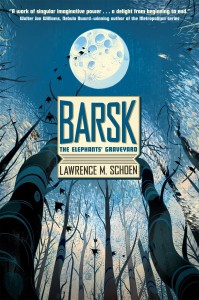 What I'm Reading
I read several books at a time. Here's my current list:
Barsk: The Elephant's Graveyard by Lawrence M. Schoen
Oh, wow. This is cool. Uplifted elephants with the ability to speak to the dead, y'all. On their own planet. BRING IT.
Vermilion by Molly Tanzer
Ever since I read Wake of Vultures by Lila Bowen I've been wanting more Weird West stories. This one should do me just fine.
Half-Resurrection Blues by Daniel José Older
Heard so many people talking about this on Twitter I had to give it a try. Enjoying it so far! Half-dead (or half-alive?) protagonist in Brooklyn dealing with some spooky stuff.
Series you gotta start if you haven't already:
DIRTY MAGIC by Jaye Wells
DEAD THINGS by Stephen Blackmoore
MY LIFE AS A WHITE TRASH ZOMBIE by Diana Rowland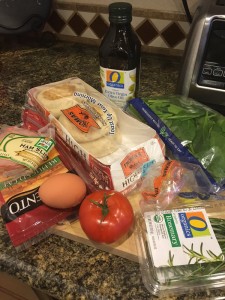 Rosemary Brekkie Muffins
beats the hell out of a bowl of cereal
Look, I know you can get yourself a nasty sammich at a fast food joint for cheap. The fast and cheap parts tend to make you ignore the nasty. But THERE IS A BETTER WAY. A hashtag, in fact: #CookingWithKevin. Click here to see step-by-step instructions on how to turn your breakfast into delicious glory.
"Hearne, a self-professed comic-book nerd, has turned his love of awesome dudes whacking mightily at evil villains into a superb urban fantasy debut."
"This is the best urban/paranormal fantasy I have read in years. Fast paced, funny, clever, and suitably mythic, this is urban fantasy for those worn-out of werewolves and vampires. . . . Highly recommended."
More Reviews