Welcome
to the website of
Kevin Hearne
Author of The Iron Druid Chronicles
You can navigate around the site using the spiffy links on the left. Writer's Grove is the name of my blog if you're looking for that.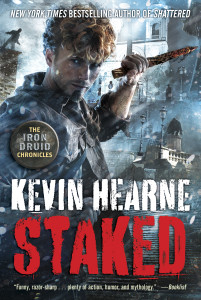 Staked
Out now!
Book 8 of the Iron Druid Chronicles is here!
Atticus, Granuaile, and Owen each have their own problems to solve,  but all roads lead to Rome and a showdown with the ancient vampire that engineered the destruction of the Druids at the hands of the Roman legions. Trouble is, he's got an awful lot of help…
Now available in ebook, hardcover, and audio wherever you like to snag your books!
…or your favorite indie store!
Snag the audiobook from Audible
Tour information right here!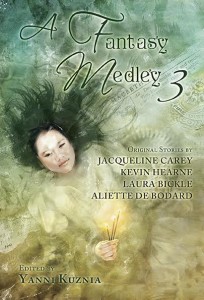 A Fantasy Medley 3
I feel very privileged to be a part of this collection. Four short stories from Jacqueline Carey, Aliette de Bodard, Laura Bickle, and myself. My short story is called "Goddess at the Crossroads," which details what happened on the night that Atticus met William Shakespeare in Jacobean England. It was tremendous fun to write and I hope you'll enjoy it!
Publishers Weekly gave A Fantasy Medley 3 a starred review.  You can order a trade copy or a signed, numbered, limited edition here.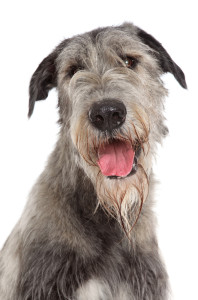 Sausage ahoy!
And maybe poodles too!
Since Facebook and Twitter and other social media are unreliable ways to reach readers who actually wanna know stuff like release dates and appearances and so on, the only way to make sure you hear about all the goodies is to subscribe to Kevin's newsletter and have it arrive in your inbox monthly. But you'll get Oberon as well! Oberon will write a "Meat of the Month" column that might drift off topic rather often. C'mon. You know you wanna sign up.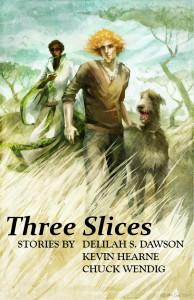 Three Slices
All-new Atticus & Oberon! Out now!
This anthology of three novellas contains IDC 7.5, A PRELUDE TO WAR. It picks up right after SHATTERED, book 7, and gets you primed for book 8, STAKED (which I'm working on now).
It also features novellas by two of my favorite writers, Delilah S. Dawson and Chuck Wendig. If you've never sampled their work before, you're in for a good time. And if you have sampled their work before, then you know that there's awesome ahead!
THREE SLICES is out now in ebook and audio! You can find it on  iTunes, Amazon, Nook, and Audible.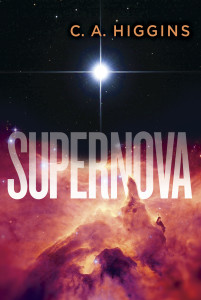 What I'm Reading
I read several books at a time. Here's my current list:
Supernova by C.A. Higgins
I loved Lightless, her debut, and this is the sequel, out in July. Publisher gave me an ARC so I'm geeking out a bit. This is sci-fi written by a physicist and set in our own solar system. I prefer stuff like this, like The Expanse series by James S.A. Corey, because it's more plausible than one of those books where humans are all KABLAM! in other galaxies because of a magic engine someone invented. Check out Lightless if you haven't yet.
Karen Memory by Elizabeth Bear
Steampunky Seattle! TOTALLY FREE OF SEAHAWKS. And dang, y'all, such a great narrative voice here. You should just grab it and let it grab you back. Metaphorically speaking.
Great Kitchens of the Midwest by J. Ryan Stradal
I found this while browsing and I'm loving it so much. Great changes of the narrative voice in third person; I'm learning from the dude. Humorous and sad and just great at making you feel stuff.
Series you gotta start if you haven't already:
DIRTY MAGIC by Jaye Wells
DEAD THINGS by Stephen Blackmoore
MY LIFE AS A WHITE TRASH ZOMBIE by Diana Rowland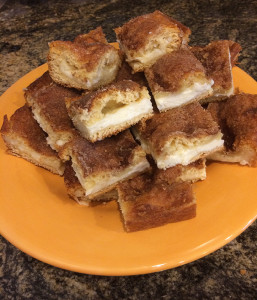 MACHURROS!
OM NOM NOM OMG
When young churros grow up and become mature churros we call them MACHURROS. Cinnamon-sugar topped pastry with cream cheese filling? HECK YES!* Click here to get the easy-bake recipe and impress your friends.
*May destroy your pancreas, but what a delicious way to go!
"Hearne, a self-professed comic-book nerd, has turned his love of awesome dudes whacking mightily at evil villains into a superb urban fantasy debut."
"This is the best urban/paranormal fantasy I have read in years. Fast paced, funny, clever, and suitably mythic, this is urban fantasy for those worn-out of werewolves and vampires. . . . Highly recommended."
More Reviews