Welcome
to the website of
Kevin Hearne
Author of The Iron Druid Chronicles
You can navigate around the site using the spiffy links on the left. Writer's Grove is the name of my blog if you're looking for that.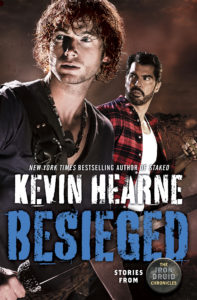 BESIEGED
Coming your way July 11!
Y'all should consider this book 8.5 and I hope you'll trust me when I say it's a lot of fun. It includes nine Iron Druid stories narrated by Atticus, Owen, Granuaile, and Perun. I have handy-dandy linky-poos for you right here, and also my thanks: Amazon, B&N, iTunes, Books a Million, Google Play, Kobo, Powells, Hudson.
THE BESIEGED TOUR: July 11 in Richmond; July 12 in D.C.; July 13 in Baltimore; July 14 in Philadelphia; July 15 in New Haven; July 16 in Cambridge; July 17 in Burlington; July 18 in Boulder, CO; July 19 in Omaha, NE; July 20 in Madison, WI; July 21 in Naperville, IL; and July 22 in Ann Arbor, MI! See Events & Appearances for full details. So if you're in that chunk of the States and have been waiting for me to swing nearby, this will be your chance!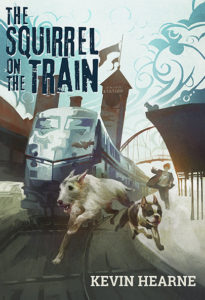 The Squirrel on the Train
Now available for preorder: Another of Oberon's Meaty Mysteries, told from the point of view of everyone's favorite Irish Wolfhound!
Order directly from Subterranean Press to make sure you get a copy of the limited press run! Ebook and audio preorders will be available later, never fear. Right now you can get a signed and numbered leatherbound edition or an unsigned clothbound edition, which you can have me sign the next time you see me! Looking forward to laughing about this story with you; it was tremendous fun to write!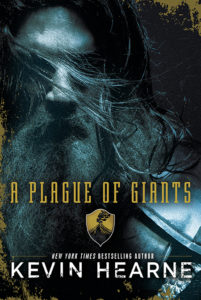 A Plague of Giants
Coming October 17!
After centuries of relative peace, a continent is attacked on either side by two armies of giants. Five nations unused to war must find a way to stop forces that seem unstoppable. The first book of The Seven Kennings trilogy, A PLAGUE OF GIANTS is an all-new epic fantasy available for preorder now in hardcover and ebook (audiobook preorders available later): Amazon, B&N, iTunes, Kobo, Books-a-Million, Google Play, Powells, Hudson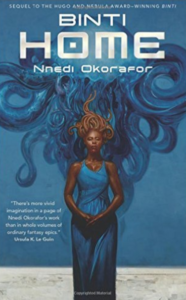 What I'm Reading
I read several books at a time. Here's my current list:
Binti: Home by Nnedi Okorafor
Hungry Ghosts by Stephen Blackmoore
The Man with the Compound Eyes by Wu Ming-Yi
The Stars Are Legion by Kameron Hurley
The Monkey and the Monk: An Abridgment  of The Journey to the West, translated and edited by Anthony C. Yu. This is research for Book 9 of IDC, so if you'd like to read along to get yourself grounded in these stories, woohoo!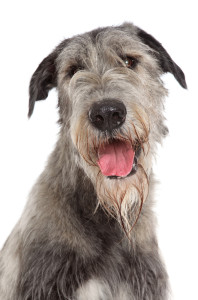 Here be sausage!
It's in Kevin's newsletter!
Or should I say Oberon's newsletter? It's called "Oberon's Shenanigans" after all. He'll write a "Meat of the Month" column that might drift off topic rather often. And since Facebook and Twitter and other social media are unreliable ways to reach readers who actually wanna know stuff like release dates and appearances and so on, the best way to make sure you hear about all the goodies is to subscribe and have it arrive in your inbox monthly. I let you know what I'm reading every month too. C'mon. You know you wanna sign up. And you know what? You deserve a snack.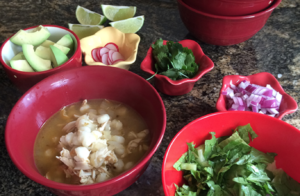 Holy Posole
Many, many peeps have asked me to repost a recipe that disappeared from the Internet for a while: The Holy Posole recipe that I made for the Holy Taco Church. So here's the link for y'all, and I hope you enjoy!
"Hearne, a self-professed comic-book nerd, has turned his love of awesome dudes whacking mightily at evil villains into a superb urban fantasy debut."
"This is the best urban/paranormal fantasy I have read in years. Fast paced, funny, clever, and suitably mythic, this is urban fantasy for those worn-out of werewolves and vampires. . . . Highly recommended."
More Reviews