Say howdy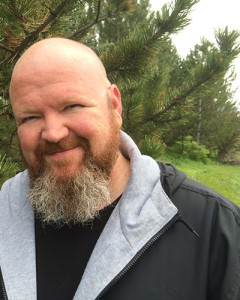 Wanna say hi to Kevin? While he does have a Twitter account, he's currently on hiatus there but is still active on Instagram. You can email using kevin (at thingie) kevinhearne dot com for personal stuff, info (at thingie) kevinhearne dot com for professional things like interviews or review copies or appearances.
Kevin hugs the hell out of trees and loves doggies and pretending that he knows stuff about hockey. ("There are goalies!" he noted. "And frozen water!") He is also fond of comic books, tacos, fresh air, clean energy, fountain pens, and friendly people.
Oh, yeah: If you sign up for Kevin's newsletter, it'll show up in your inbox around the middle of each month and let you know what he's reading, where he'll be, and what he's working on! Warning: There may also be pictures of doggies and birds.