Oberon's Treat Shop
Hello, Spiffy Human! Welcome to my Treat Shop—full of treats below, but the links to which are actually going to direct you to a different site for reasons:
1) Aloysius the Shipping Pug—who was my entire shipping department—is moving to France. There is a man there who will feed him cheese and give him belly rubs. He tells me this is a better deal for him so of course I want him to be happy.
2) Aloysius and Kevin couldn't ship things internationally but these folks who are taking over can! People of the world, you can all snag this stuff now!
3) All the officially licensed goodies you purchase on Kevin's page at The Tinker's Packs helps feed hungry people, because The Tinker's Packs donate their proceeds to Worldbuilders. Just click on the name of the product below you'd like to learn more about.
Products: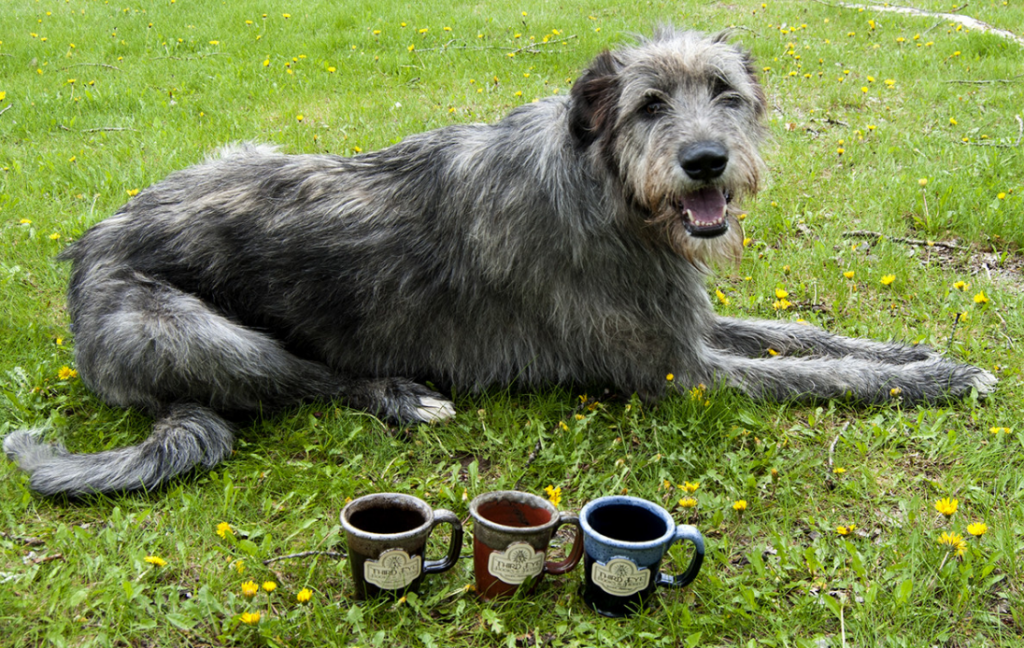 Third Eye Books & Herbs Mug
(handsome hound not included)
12-oz. stoneware mugs that are microwave and dishwasher safe, suitable for Immortali-Tea or any other beverage…maybe a little something to get you feeling mellow?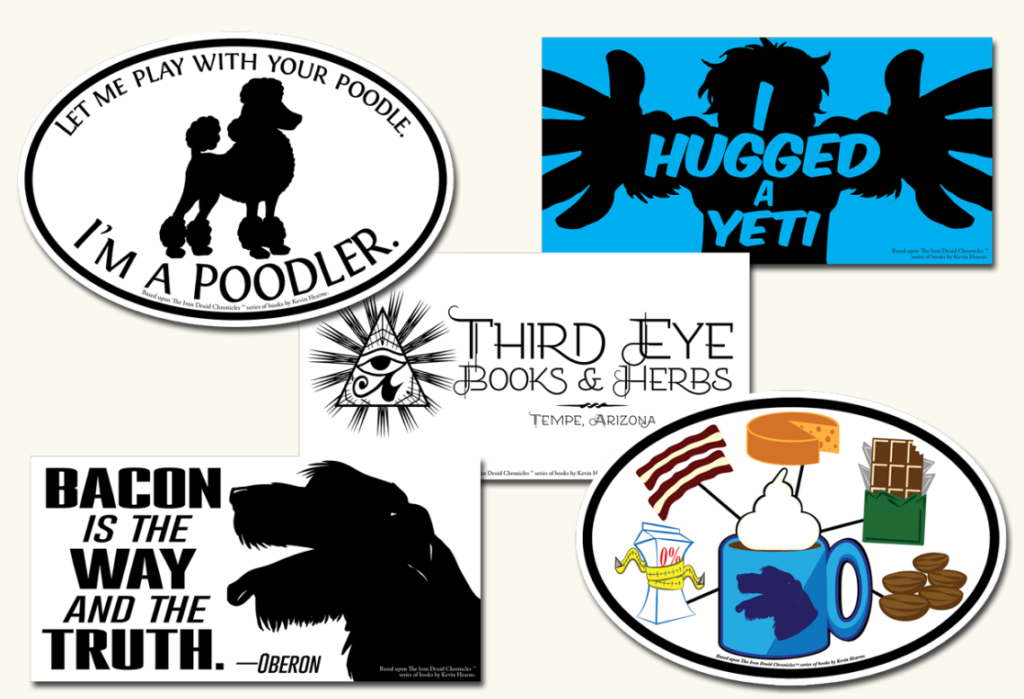 Iron Druid Bumper/Notebook Stickers
A fine selection of happy stickers to place wherever you like to stick things. Don't miss the one for the Triple Nonfat Double Bacon Five-Cheese Mocha!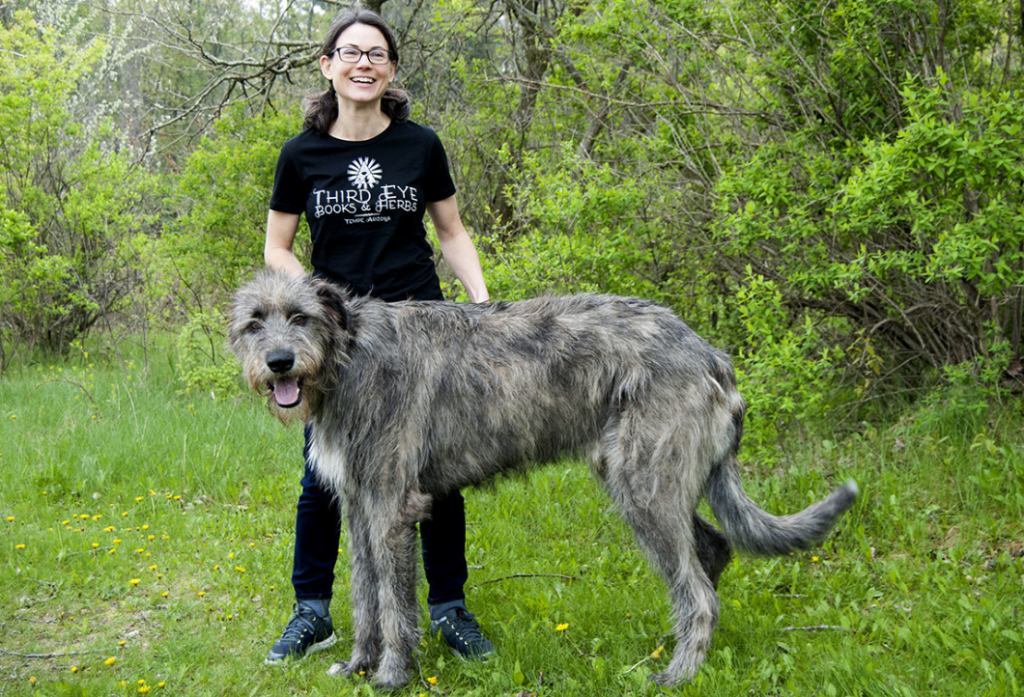 Third Eye Books & Herbs T-Shirt
This comes in both unisex and women's sizes and looks good by itself but looks GREAT when you accessorize it with a fine Irish Wolfhound.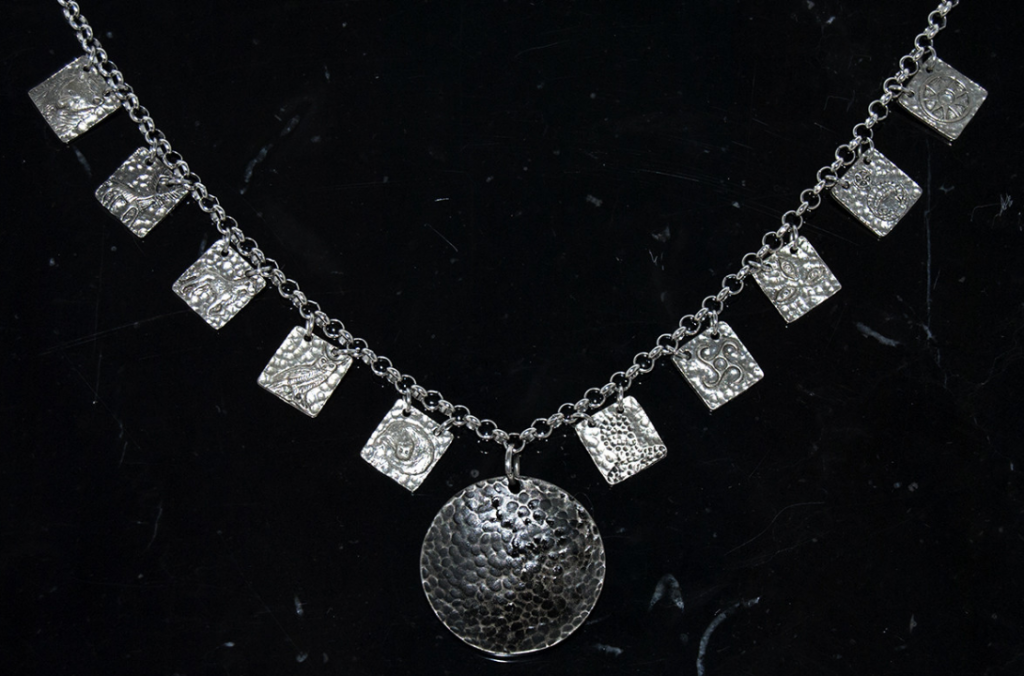 Atticus' Iron Amulet and Charms
This officially licensed replica by Badali Jewelry features incredible detail on the charms for that Atticus regularly uses in the Iron Druid Chronicles.
We don't have signed books by Kevin in here currently but we will by the end of July! And yes, those signed books will be available internationally, AND the proceeds will go to the Worldbuilders charity!