Writer's Grove
Two Tales of the Iron Druid Chronicles
March 16, 2015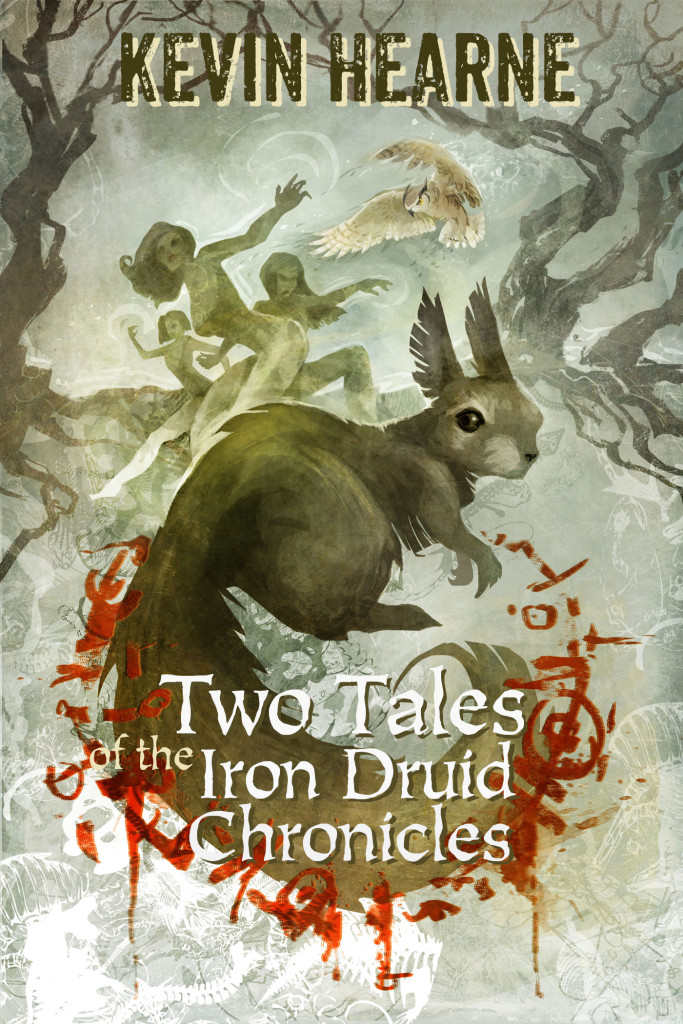 When you need stories in fun-sized snack packaging, I got you covered!
I'm so very excited to announce the release of Two Tales of the Iron Druid Chronicles! These two stories were previously available only as bonus material and attached to ebook editions in North America, which meant a lot of people have been missing out for four years. I wanted everyone to have access to 'em for cheap, plus make an audio edition for the audiophiles out there, so here we are. Two Tales will be out May 18 worldwide, available for preorder now on Amazon for 0.99, but will also be available on iTunes/iBooks and Nook! Audible will have the audio narrated by the legendary Luke Daniels.
I love, love, love the cover art by Galen Dara! (So much that I'm gonna post a bigger version of it down below for ya.) She did the cover for "The Chapel Perilous" too. I think she captured the first story, "Kaibab Unbound" perfectly. You have the squirrel! The witches!  Atticus in his owl form! And the sense that THERE WILL BE BLOOD!
The second story is "A Test of Mettle," set concurrently with the events of book 3, Hammered, in which Granuaile discovers that Atticus doesn't have final say on who gets to be a Druid's apprentice.
Both stories have been somewhat revised from their original editions and contain some shiny new words. There won't be print versions of these, very sorry—there's no way to do that for cheap, so they'll be ebook and audio only. I hope you enjoy them, either as an introduction to the series or as delicious fun for a longtime fan, and thank you so much for reading!
The embiggened version of the cover: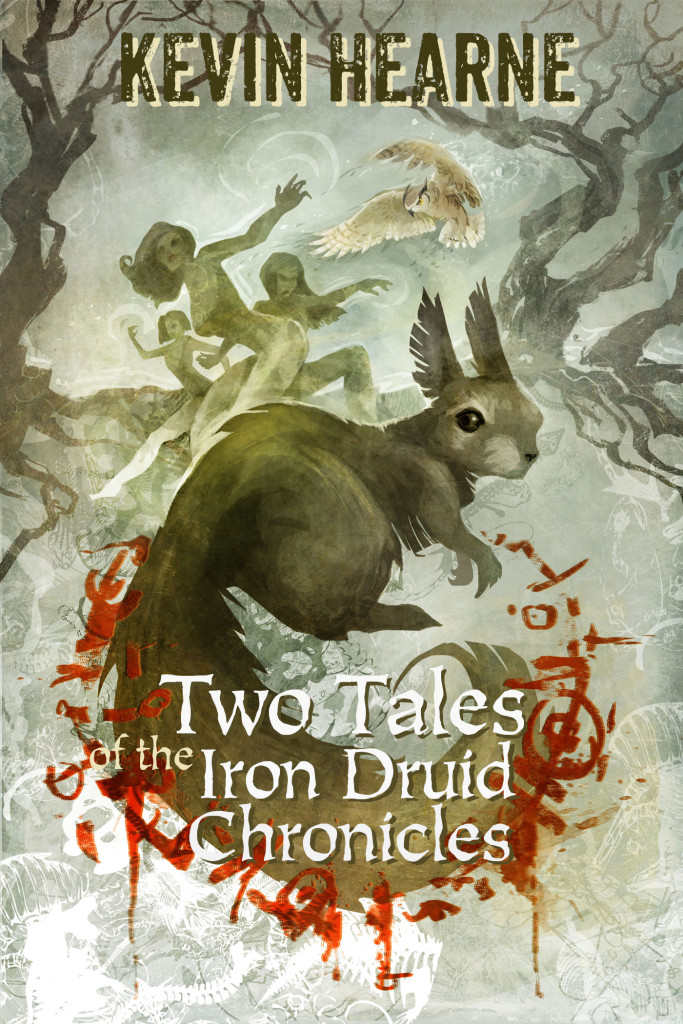 Galen is simply the best. Visit her site to see more gorgeous things.